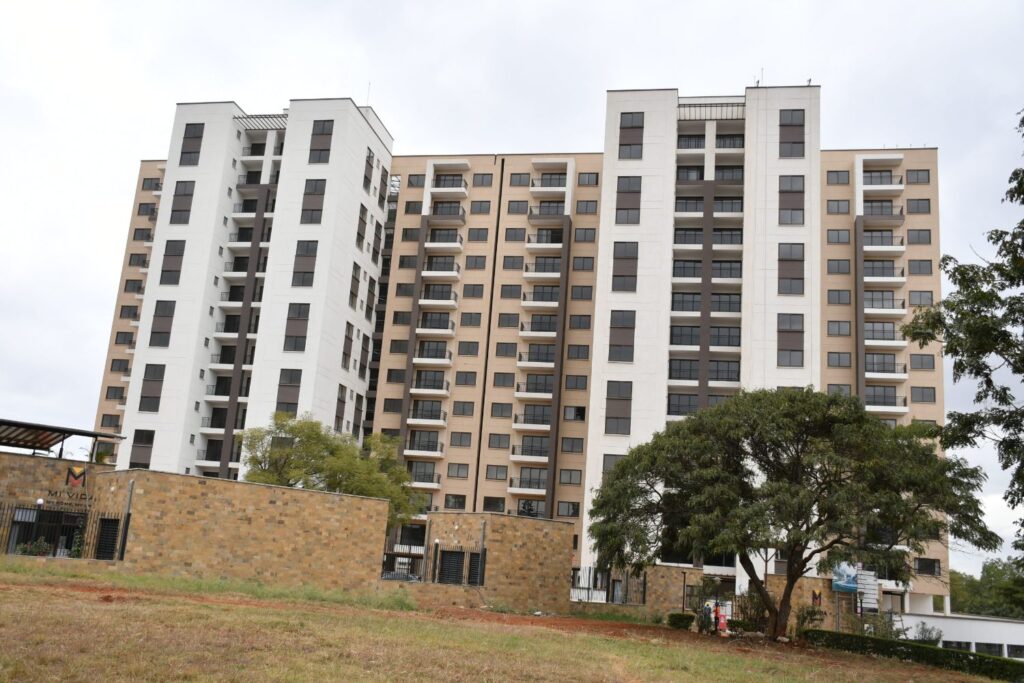 MI VIDA Homes, Garden City, off Thika road Nairobi
KES69,430,000
1, 2 and 3 bedrooms (DSQ) Available for sale and rental.
Mi Vida Apartments at Garden City, the most unique 1-, 2- and 3-bedroom apartments at the heart of Garden City mixed use development sitting on 13 floors with breath-taking views.
Multi-purpose court and direct access to the mall and all its facilities.
---
APARTMENT TYPES
➢ 1 – bedroom, type C (624 sq. Ft) – Kes. 8.44M – 9M
➢ 1 – bedroom, type B (667 sq. Ft) – Kes. 9M – 9.9M
➢ 1 – bedroom, type D (678 sq.) – Kes. 8.87M – 9.71M
➢ 2 – bed – Compact (926 sq.m) – Kes. 12M – 12.8M
➢ 2 – bed plus DSQ, type A (1012 sq. Ft) – Kes. 13.1M – 13.8M
➢ 2 – bed plus DSQ, type B (1066 sq. Ft) -Kes.13.6M – 14.5M
➢ 3 – bedroom plus DSQ (1324 sq. Ft) – Kes. 15.7M
---
AMENITIES
➢ Yoga and fitness studio
➢ Multipurpose sports center, indoor and outdoor gym
➢ Adults and children swimming pool
➢ Outdoor jogging track
➢ Kid's play area, BBQ deck, social events hall
➢ Creche and day-care
➢ Over 1 acre of landscaped gardens
➢ IFC edge certified for sustainable design and operation
➢ 24/7 generator
➢ 24-hour manned security and CCTV
➢ Water borehole backup
➢ Intercom and access control to all blocks
➢ High grade kitchen finishes
➢ Over 1 acre of landscaped gardens
---
RENTALS AVAILABLE
➢ 1 bedrooms (Unfurnished – 50,000 – 55,000) (Furnished 80,000)
➢ 2 bedrooms (Unfurnished – 65,000) (Furnished – 110,000)
➢ 2 bedrooms plus DSQ (Unfurnished – 75,000) (Furnished 120,000)
➢ 3 bedrooms plus DSQ (Unfurnished – 95,000) (Furnished – 140,000)
---