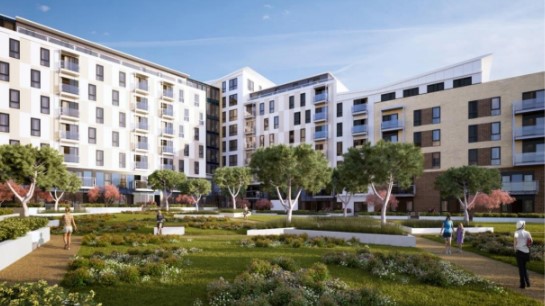 A home is often one of the biggest financial investments you'll make in your lifetime, if not the biggest one. It can be a tedious process especially if you don't have a starting point, so we're here to help you with our top tips for when you decide to make a move
Consider Crucial Property Factors (Location, Amenities, infrastructure and Development)

Research into the areas you are interested in. Are there any planned road expansions for the near future that will change the activity around the area? What character is the neighbourhood shaping up to be like? Is there a residents' association? Are there any major developments such as shopping centres, large organisations or hotels in the area, and how do they affect its future?

Buy for The Long Term

A property purchase is a significant investment, not to mention an anchor for financial stability. So when thinking of which property to buy, consider buying a home you see yourself living in for at least five years – one that's equipped with the features and space you need currently, and also the potential for upgrades to the features you may want in the future.

Focus On What's Important for You

Focus on finding a property that meets your needs – but don't get distracted by lashy features that might break your budget. Prioritize what are the most important features you need to have and what are the least important features you don't need to have. Nice-to-have features often hike up the price tag for things that you may not particularly value six months down the line.

Set A Price Point and Stick to It

The ideal time to set a price point would be even before starting to look for a home. Don't neglect considering the extra costs that come with purchasing a property as stamp duty and legal fees. It's incredibly easy to go over budget in competitive markets today. One of the main culprits of going above budget is the location aspect to the property. There's nothing inherently wrong with that as local schools matter, transport time to and from places of work matter and access to local amenities matter. But be realistic and know what you're willing to compromise on. Would it be less square footage or a different neighbourhood?

Keep A Six-Month Repayment Reserve

While a deposit is a significant expense, if you are borrowing money for the purchase, it's also crucial to build up a repayment reserve and keep it separate from your normal income and expenses. This would be a contingency reserve in case you get sick, face an unexpected expenses or a layoff from your job. A reserve like this will not only insulate you from financial hardship but it will also give you a peace of mind.

Evaluate Your Financial Positioning

A property investment is the biggest purchase many of us will ever make so one of the most crucial things to do is plan how you will be funding your purchase. Do you have enough to put down a deposit? Will you be funding yourself or relying on a bank? If you decide to go with a bank, research what the best mortgage options are for you. The difference in mortgage rates, though seemingly small at the time, can increase significantly over the lifetime of the loan. If you are funding yourself, will your payments be available in time?

Don't Rush

Buying a home is no doubt very time-consuming and daunting at times, but it's ultimately a rewarding endeavour if the end result is you closing a deal on a home that meets your needs. But it's important to manage your expectations in the event that you don't immediately find a home with the features you need.

Be prepared to walk away if the sellers don't accept your best offer or if the timing doesn't feel right. Hold fast to your list of must-haves, stick to your price point and don't settle for anything less than your requirements.

It won't always be terrible to miss out on any particular house. You're in the real estate game and you're playing for the long run so you can thrive years from now.